Rejected greasy fashion men's new skin care concept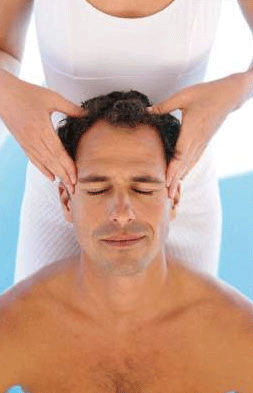 There are many outdoor activities, with strong oil secretion, the skin is very rough and like an oil field, blackheads, wrinkles are similar, really ugly! Do you not need to use any skin care products?
The answer is of course: NO! To be a fashionable man in a new era, face problems can not be ignored, even in the hot summer, how can abandon the handsome charm!
In the past, men "sorry" to buy skin care products, and they always complained that they could not buy for themselves. Now that a set of skin care products for men's skin conditions has been developed, businesses have designed simple, practical and modern men's exclusive skin care products.
● Start using skin tightening water
Men rarely use lotion. In fact, this is a very suitable product for men. If you have large pores of oily skin, you should use more firming water. Tightening water can help you remove residual oil from the epidermis, shrink pores and keep the pH of the skin weakly acidic. Some skin tightening waters also have moisturizing factors to make the skin softer. It is very comfortable to use after cleansing and shaving.
When using it, pour the skin water on the palm of your hand and avoid the eye upwards and outwards. Gently cover your entire face until absorbed.
● focus on cleaning T-site
As long as you are not dry skin, it is necessary to focus on cleaning the T-site. The T-zone is a "dust-generating" den. It is difficult to keep your face refreshed without keeping this area clean. When washing your face every day, use a cleansing product to focus on the forehead, both sides of the nose and chin to do some light massage, in a rotating manner, from the bottom up, from the inside to the outside to play a spiral, especially in the thick pores, do a little deeper A little massage, induced fat, and then washed with water.
● weekly cleaning
Daily routines of cleansing procedures can only remove a portion of dead cells floating on the epidermis, so regular skin cleansing should be performed regularly. You can do a serious cleansing with exfoliating cream or scrub on the weekends, massage gently with lighter middle and ring fingers, clear excess sebum of skin and aging keratinocytes, and the skin will become clear and shiny.
● New product features
The new skin care products for fashion men are elegant and do not worry about "sweaty" aromas. The new product is very different from the lady product in flavor and fragrance, so the taste of any product will be extremely elegant or even smell no smell.
The new skin care products have the experience of "no feeling on the face". Men are afraid of having a heavy burden on their face, and light and thin textures will no longer have the feeling of being "stuck" by skin care products. The "zero burden" of ease and nature is one of the criteria for good products.
Men are also afraid to put seventy-eight kinds of products on their faces. Nowadays, the new men's skin care series are much more simplified. There are only about 2-4 products. According to their own skin to make choices, generally after the necessary subtraction, using two or three is enough.
● The latest men's skin care products
BIOTHERM Biotherm men's skin care line: designed specifically for men, including moisturizing cleansing series and refreshing oil control series. Each series includes cleansing, toning, and skin care. There are even eye creams, exfoliating creams, facial masks and other products.
Junshi series: Once launched, it is well received by men, from skin care trilogy to weekly care products, as well as travel accessories, easy to carry.
VICHY Vichy anti-acne cream, L'Oreal net continuation purification series designed for oily skin and acne skin, anti-inflammatory anti-bacterial, special effects to soothe the skin.
Shaggy Rugs,3D Shaggy Rugs,High Quality Polyester Carpets
Wilton Wall To Wall Carpets Co., Ltd. , http://www.nswiltonwall.com