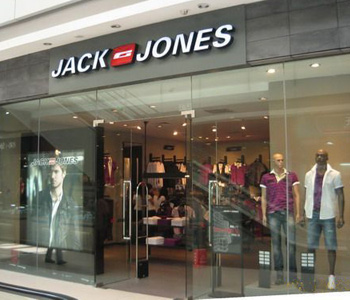 On March 5, the Changchun City Bureau of Industry and Commerce of Jilin City issued the results of the first quarter product quality monitoring. The Jack Jones brand of jeans (article number 212132.030160291) produced by Trend Fashion (Tianjin) Co., Ltd. was exposed to excessive formaldehyde. According to the National Basic Technical Specifications for Textile Products, the formaldehyde content of direct contact with skin clothing should not exceed 75 mg/kg, while the sample test for this jeans is 100 mg/kg, which exceeds the national mandatory regulations.
On the afternoon of the 6th, this news was reported to the official Weibo Newsletter of ** Morning Post, immediately attracting hot comments from users. As of 17 o'clock there have been over 7,000 reshared comments. On the Internet, consumers have expressed fierce rhetoric. "It's not safe to wear clothes anymore. How can people be assured?" "Jack Jones has a problem with this brand. I don't know who to trust." "Sold so expensively, I'm sorry to have such a problem?"
Yang Shuqiong, secretary general of the Sichuan Apparel Industry Association, explained that in order to make the clothes smoother, higher crease resistance, and more solid colors, formaldehyde is added during the garment making process. "A variety of chemical products need to be added before the garment is molded. However, if you do not pay attention to controlling the amount of chemical products during the process, it may cause formaldehyde content to exceed the standard. According to relevant information, clothing products with high formaldehyde content are worn and During use, free formaldehyde will be released gradually, which will cause harm to human body through human respiratory and skin contact. According to reports, formaldehyde is mainly irritating to the skin and mucous membranes; direct skin contact with formaldehyde can cause allergic dermatitis, pigmentation, etc.; inhalation of high concentrations of formaldehyde can induce bronchial asthma. Prolonged exposure to formaldehyde may even induce cancer.
In addition to the problem of excessive formaldehyde in jeans, the uncovered products also included Vero Moda jeans distributed by Trend Fashion (Tianjin) Co., Ltd., with article number 312132002167297. The unqualified items were color fastness to dry friction.
"First-rate design, second-rate fabrics, and third-rate workmanship." This is an online commentary on ZARA. "Fast fashion" giant - Spanish brand ZARA has entered the Chinese market since 2006, has been on the quality "black list" seven times. What makes people angry is that this "big name" from Spain not only fails to respond but ignores media supervision.
In the "quality blacklist", ZARA is not the only "regular guest", and there is another "fast fashion" giant H&M. According to incomplete statistics, since 2008, H&M has been at least four times unqualified by random inspections by local industrial and commercial and quality supervision agencies in many cities. H&M boarded the quality black list again and again, apologized again and again and again continued to make mistakes.
Jack Jones, Vero Moda, ZARA, H&M, etc. are familiar fast fashion brands. They are the representatives who let consumers enter the field of "cheap" luxury goods. Due to its novel style and frequent updates, it is highly praised by young people. However, in recent years, quality problems have become a widespread problem for fast fashion brands. The annual 315 has just passed. Here we call for fast fashion brands: Please slow down and wait for your quality.
Slub Dyed Woven Fabric is one of our company's main push products.We feel proud to introduce ourselves for in manufacturing, exporting and supplying variegated array of Dyed Fabric. Our adept professionals use optimum quality raw material and latest technology to weave these fabrics. Offered fabrics are rigorously tested on various parameter of quality under the guidance of our skilled quality analyzers. Our precious customers can avail these fabrics from us at market leading prices.
Features:
Smooth texture
Attractive color combinations
Colorfastness
Slub Dyed Woven Fabric
Slub Dyed Woven Fabric,Soft Slub Dyed Woven Fabric,Polyester Slub Dyed Woven Fabric,Heavy Slub Dyed Woven Fabric
Dongguan Zhongtang yu' an Weaving factory , https://www.yuanfabric.com