To the media friends:
February 26, 2012, Zhuo Shang costumes colorful brand 15th anniversary celebration will be held in Hangzhou, Zhejiang Xiaoshan First World Grand Hotel grand opening! Encounter Fortunately, get together sometimes, here, by the three sales elite and Zhejiang Entertainment Channel host Yu Xin composition of the host team, filling the handsome handsome, the three color sales department "man gang" appeared, but also three Color brand of heavy attack, three-color elite men will lead you to understand the three colors of the ideals and beliefs for 15 years, enjoy the beauty of the three colors as the founder of the beauty of the charm. "Again • Change", three colors sail from here.
Note: We and Song City Group Wu Yue Era Circus team cooperation, the eternal love Wu Yue into our Zhuo Shang 15 anniversary celebration party show.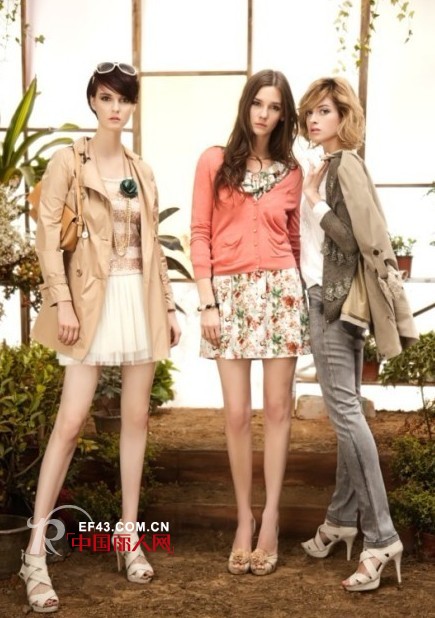 In 1997, the birth of a paradise in Hangzhou, a women's brand - three color. Three colors mean three colors of nature, expressing the three colorful people through the ever-changing fashion appearance, pick the color of nature, grasp the nature and roots, with simple elements to build a rich charm of fashion connotation.
In 2012, the three-color brand is 15 years old. Ancient woman, fifteen and 笄, into adulthood, marryable. 15 with spring and autumn rotation, more than 5,000 days and nights accumulation, the moment of the three colors at a young age, full of charm. "Fashion, warmth and elegance" is the quality connotation given by San Cai to every piece of clothing. Between the international pop culture and the traditional culture, designers capture every fashion by virtue of their keen fashion tentacles and unique design tactics Elements, with different classic elements to create a beautiful myth, leading the 21st century fashion trend of Chinese women.
Fifteen years is very long, the Chinese women's market in 15 years the situation changes, sea and sky; fifteen years is very short, three-color brand just from the faltering baby thrive for the demeanor juvenile. Today's three-color is already the leading brand of Hangzhou women's wear brand. Fifteen years later, what we need is to continue moving forward as always and to do better is our constant belief. Because it is our responsibility, because we vow to be promoters of the Chinese national brand.
February 26, 2012 China • Zhejiang, Hangzhou • First World, Zhuo Shang Fashion Tribal Celebrates 15 Years, Once Again • Change, We're Doomed to a Legend. Welcome friends from the media came to interview coverage, special thanks!
Roller Blind Curtain Shade Gauze Zebra
Zebra Shades Window Blinds,Zebra Window Blinds,Zebra Shade Blinds,Roller Blind Curtain Shade Gauze Zebra
SHAOXING XIANHENG INTERNATIONAL LTD. , http://www.sxcurtain.com