In the fashion industry, overproduction is a problem that has always existed and is difficult to solve.
A recent report by retail software company ShareCloth shows that in the fashion industry in 2018, 150 billion garments were produced, 30% of which were not sold, and more than 50% of fast fashion items were abandoned after one year of production, with 1280 per year. Ten thousand tons of clothing was dumped into landfills.
Overproduction will undoubtedly have a huge impact on the environment. According to ShareCloth's report, in the fashion industry in 2018, 92 million tons of fertilizers were produced, and 1.2 billion tons of greenhouse gases were emitted each year in the textile production process, more than all international flights and ocean transportation combined.
Fast fashion is the most serious category of overproduction in the apparel industry. In March of this year, H&M was exposed to a stock of 4.3 billion (about 29.6 billion yuan) in 2017. In 2017, it was exposed to 12 tons of new energy every year. Unsold clothing has caused protests from many insiders.
Fast fashion brands generally clean up inventory through discount sales, but luxury brands are not willing to let brands become "discount stores" because of the protection of brand assets and reputation. In July this year, Burberry's fiscal year report showed that the company destroyed a stock of 28.6 million pounds (about 254 million yuan) in the previous fiscal year, and therefore suffered many criticisms.
Under pressure, Burberry announced in September that it would stop destroying the remaining stocks, but it will not discount the remaining stocks, but instead use them for reuse, repair, donation or recycling.
Gurum Gvasalia, CEO of the French brand Vetements, often talks about the overproduction of fashion brands in an interview with the media. His solution is to make the production slightly less than the market demand.
"If fashion brands want to be more sustainable, they just have to do one thing," Gvasalia said in an interview with Vogue. "That is to make the supply less than or just to meet market demand."
In order to show his position, in February 2018, Gvasalia also arranged a special window show in Harrods, England. The window was filled with old clothes donated by more than 400 employees of Vetements. How serious is the problem of overproduction in the public fashion industry.
However, Vetements' window display also has someone "face", fashion critic Sarah Mower wrote a special article, pointing out that Vetements' window show is still to attract customers into the store, so the brand itself is also in the same fashion industry.
If the brand wants to solve the problem of overproduction, it still needs more control over the production chain. Groups such as Kaiyun Group and Chanel have been vigorously acquiring supply chain in recent years, so that they can gain more initiative from design to production and more flexibly respond to market changes.
The hot customization in recent years can also help brands cope with overproduction problems, and customized products are also in line with the needs of consumers in the new era.
In addition, this year, more and more luxury brands began to try "drop" style. This limited-time release of limited-edition products was originally a sales model frequently used by Chaopai, and brands such as Burberry and Rimowa adopted "drop". After the model, there are also very good sales performances. The new single products will basically be sold out in a short period of time, which not only guarantees that the products will not be surplus, but also allows consumers to always have a fresh sense of the brand items.
Retailers also have their own methods for overproduction.
Blinq is a flash-purchase website that buys over-produced goods from brands and sells them to consumers at a discounted price, so that brands don't need to handle their own inventory. Customers who go to Blinq for shopping are also rushing to deal with low-priced goods. . Since this part of the product is likely to be sent to the landfill if it is not sold, consumers may feel that they are contributing to environmental protection when shopping.
Second-hand resale websites can also alleviate the problem of overproduction, which also requires designers to pay attention to the possibility of secondary sales and multiple use of products in the design series. Stella McCartney, a sustainable brand, recently renewed a partnership agreement with The ReaLReal, a second-hand luxury resale site, to ensure that Stella McCartney's items are recycled and not sent to landfills.
In the fashion industry, sustainability will always be a goal that requires multi-party collaboration. The problem of overproduction also requires the joint efforts of designers, brands, manufacturers and retailers.
Woven Corrugator Belt
1. Description
Woven corrugator belt was developed to transfer board and rapid dying of the corrugated board.
The structure and the quality of the belt facilitates steam evaporation from the paperboard.
The surface of the belt is twill weave to reduce the noise while the belt running on the machine,increase the friction coefficient.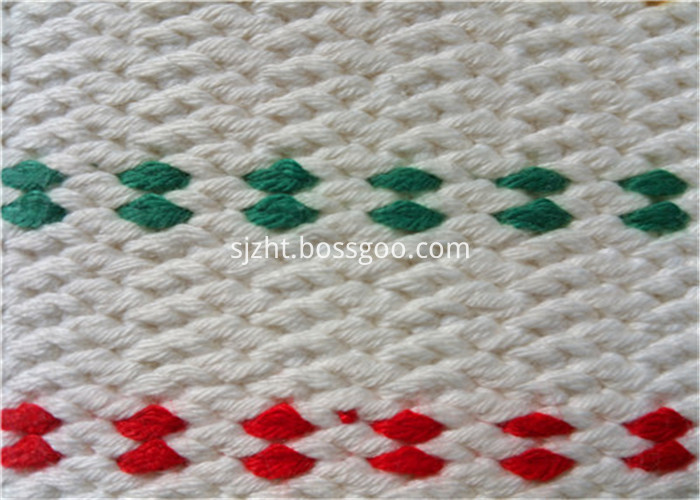 2. Specification

| | |
| --- | --- |
| Product Model: | woven corrugator belt |
| Thickness: | (9 ± 0.3)mm |
| Width: | 1400 - 2800 mm |
| Heat-resistance: | 200℃ - 245℃ |
| Tensile strength: | 70Mpa |
| Coefficient of friction: | ≥0.4 - 0.45µ |
| Weight per unit: | (7±0.3) kg/m2 |
| Air-permeability 40mmwater Column | 2.0m³/㎡ min |
| Run Speed: | ≥ 200 m/min |
3. Feature
Straight cut edge and long service life .
Level surface , clean mark
Hot-press and flocking joint
High moisture absorption and release ; low noise and high speed of operation
4. Corrugator belt clipper

Type-1 Hot clipper(jaw) Lacing with flocking
Type-II Clipper with rubber coated
5.Package :
Type-I:Waterproof film+Dampblanket+Plasticbag+pallet
Type-II:Waterprooffilm+Dampblanket+Plasticbag+woodpackage+pallet
Note: The wooden box use non-fumigation wood box, it's convenient to customs clearance.Could save customers more time.
Corrugating belts, Woven Corrugator Belts,Corrugated Traction Belt, Double Facer Belt, Corrugation felt
INDUSTRIAL FELTS CO., LTD. , http://www.industrial-felts.com